Well, I did start this book about six weeks or more ago but only got through the first chapter when a library book called or something. New books have only two weeks, so I had to get those behind me. That's my lame excuse for starting this one, then putting it down. That and then just forgetting.
Robert Crais is one of my favorite writers living today. Now I can say that I've read everything he's written.
Editorial Comment - Characters in Series
This is a stand-alone and let me say up front, that I missed Elvis terribly. Elvis Cole is right behind Travis McGee as my favorite guy. But Crais' writing is what I love most. He's so very readable and he makes his characters seem so alive. But I'm glad Crais took a break from Elvis and Joe Pike as I explaine below.
Reading so many series, I have seen where the author apparently tires of the character and/or the series itself and each book becomes a rehash of previous books. The character gets so boring, same old, same old, and the normal four and five stars are lowered to two and three stars. And I am not the only one who notices a downward spiral either.
I'm thinking of the Doc Ford and Spenser series. Must admit though that the last Spenser I read (#24 Small Vices published in 1998) was much better than the last three I read in the series, numbers 14, 15 and 16 all written in the late 1980's.
I've been reading Jonathan Valic and he simply said he was bored with the character (Harry Stoner) so he stopped writing altogether after 11 books in the series. I'm certainly not saying that my favorite writers should do that but when the author tires of the character and begins rehashing, perhaps it is time to step back and write something entirely different.
Even my favorite writer of a series, John D. MacDonald, wrote stand-alones throughout his writing career but kept coming back to the Travis McGee series. And among the 21 books in the series, there were no rehashes that I can recall. That, of course, is my biased opinion. And we
are
talking about John D. MacDonald here.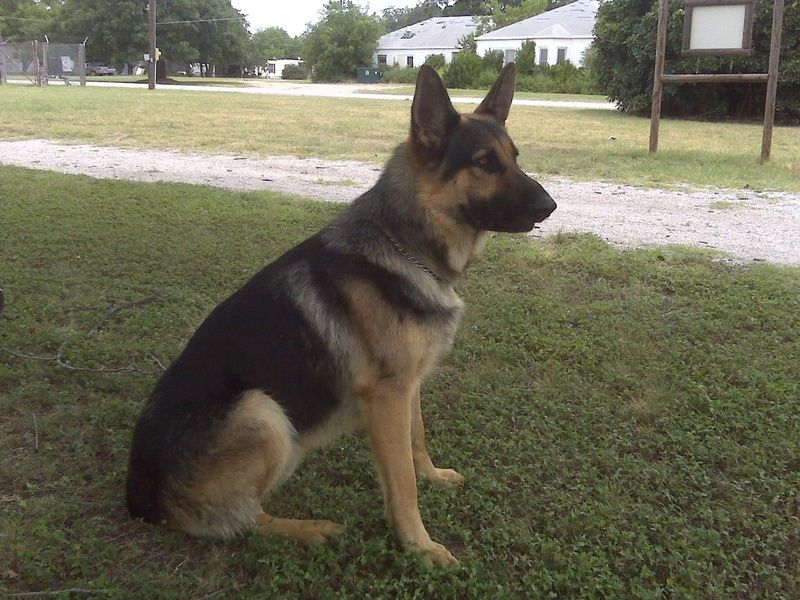 Adam is Beautiful, Don't You Think? Review of Suspect
Scott James is damaged property; a police officer whose partner was killed. Maggie is a three year-old military trained German Shepherd whose partner was killed in Afghanistan who is also damaged property.
A match made in heaven? Well, not everyone agrees. And can they heal either separately or apart to the degree where they can continue to work and serve?
I like dogs but I'm more of a cat person. I like a cat's independence.
But I like dogs alright and as a subject in a book. However, had this been written by an unknown author, I probably wouldn't have picked it up to read. But it's Robert Crais!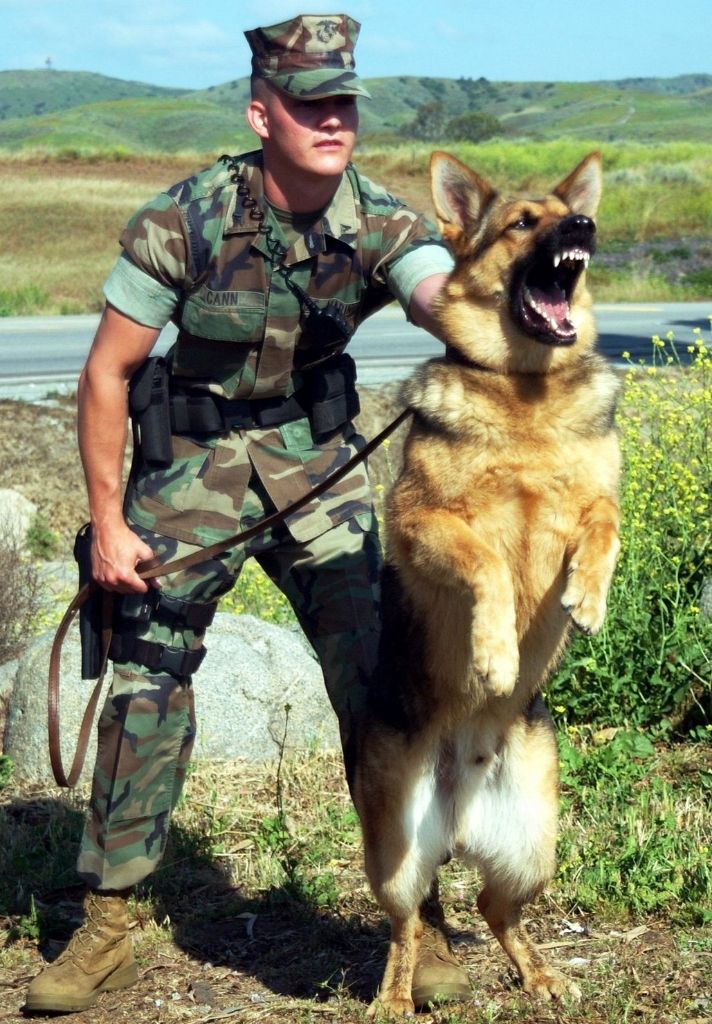 Cpt. Brennan (the German Shepherd) with His Partner
About half-way, the tail wagging, the tongue hanging and a few other things got a bit tiresome but not nearly to the point where I wanted to stop. And the storyline kept unfolding as Crais' writing goes. In fact I looked forward to picking it up each time.
Crais is so, so readable.
And he's easy on the eyes as well, which, of course, has nothing to do with his writing.
However, when about two pages from the end, I find myself with big tears in my eyes and I let go of them and they just fell down on my cheeks. I was left wondering
"where did that come from?"
So, I had to bump it one star from the three which I was giving it, to a definite four. Any book that makes me cry, gets a star just for that. I do not cry easily.