Disturbingly Great Book
Put on old ratty ass dirty clothes and then begin reading the second in the Burke series. You'll be glad you're in old clothes because this story will definitely make you feel like you've been pulled through the gutter or walked around the subway tracks looking for aluminum cans.
New York City Subway Tracks
But to me, that is one sign of a fantastic writer even if it makes you feel dirty and the subject matter is gut wrenchingly disturbing. But here is a line from the book which I made note of and thought it was an example of just how descriptive Vachss is:
...but his width matched his height. A head the size of a basketball grew out of massive shoulders without benefit of a neck."
No one can say they can't picture this guy, no one.
I was reading my Goodreads review for
Flood
, the first in the Burke series and copied my last paragraph here:
"After finishing and thinking about the book I decided I was not going read another Vachss. It just made me feel unclean, dirty on the outside somehow. As I write this though, I've decided that I will probably read another because it was so very good, so powerful...not for a while though. I can read some authors back to back but Andrew H. Vachss, no way. I'm ready to read Pippi Longstocking or something to put some sunshine in my day since I was in darkness, noir, if you will, the entire weekend."
(It's been six months since I read Flood. At this rate, I'm not sure how many years it will take me to get through the 18 Burke series.)
A strong advocate of children, attorney/writer Andrew Vachss makes no apology for writing about his passion, the elimination of child abuse; stopping child molesters.
His series with his protagonist Burke who says he was "raised by the state" an orphan, if you will, goes even further by saying generally molesters of children have no right to live, they
are
the scum of the earth. And Burke himself is no choir boy, I can assure you. His past includes a couple of prison stints but these days he's an unlicensed P.I. among a few other money making ventures. Burke's a chameleon of sorts since he knows proper dress when necessary and can 'gutter talk' when needed.
His 'family' includes a collection of four characters; the Mole who is technically gifted and owns a junkyard; the Prof, a preacher of sorts who is on the streets riding a skateboard and appears to have no legs; Michelle, a transvestite hooker; and Max, a mute who is multi-talented in some specific form of karate and is very spiritual. Max and Burke are very close and communicate perfectly using their own version of signing. Then there's Mama who owns the Chinese restaurant where Burke conducts some of his business transactions. I love each and every one of these characters who definitely have unique personalities. Each one brings "something to the table" as so clearly described by Vachss.
These are all uniquely talented New Yorkers who can pull off scams usually without a hitch. Good scams, if there is such a thing. They work as a unit, a "band of brothers " so to speak. No question if they support each other and if one is harmed, they're all harmed. And payback is hell.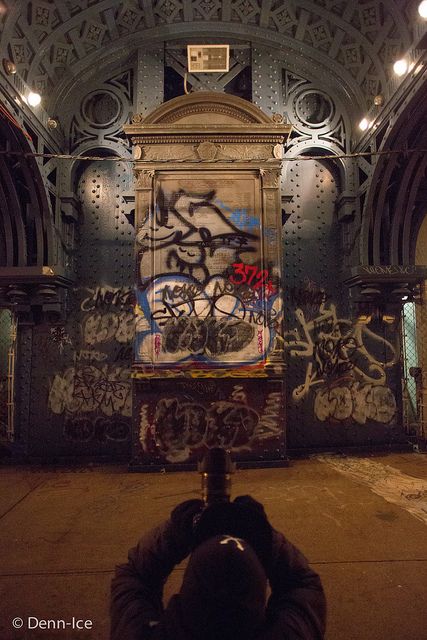 Under the Manhattan Bridge
The plot of this book centered around Burke's obtaining a picture of a young boy with an unknown man in a sexual pose and requires Burke to delve into the underbelly of the child pornography industry which would not be consider "a cottage" industry.
Here's a headline in USA Today July 7, 2007:
Austria says bust
of global child porn ring
involves 2,360-plus
suspects worldwide
And then there's Pansy. She's such a sweetheart; a big, fearless and protective Neapolitan Mastiff. Burke doesn't need a security alarm with Pansy around.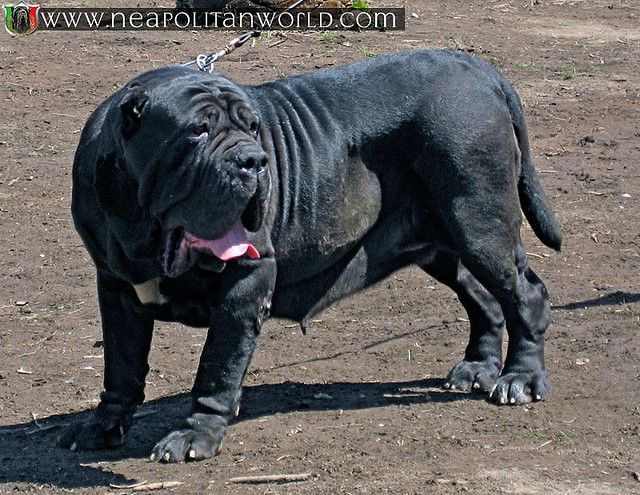 Neapolitan Mastiff
Vachss' first in the Burke series, Flood, was not that descriptive of the molestation of children; however, this book delves a bit deeper into the subject describing pictures of adults with children in sexual poses. The subject makes me feel uncomfortable; I'm uncomfortable just writing that sentence. Doesn't it make everyone uncomfortable? But it's a fact that should not be ignored.
I have to remind myself that silence is the power that molesters have over children, so the silence needs to be broken and people need to actively come out to protect the children. Jerry Sandusky. Sandusky is a convicted rapist of young boys. He was the University of Pennsylvania's assistant coach and was a founder of Second Mile, a mentoring program for young boys. As we know, Sandusky functioned actively in view of everyone for years. He is now serving a prison sentence for 52 counts of sexual abuse.
As I mentioned in Flood, Vachss is an incredible noir writer who I admire for bringing this subject of child molestation to the forefront and at the same time entertain us with a great story and great characters. He is an admirer of hard-boiled (Paul Cain for one) and that genre shines through in his writing. He writes hard-boiled with very dark characters and scenes.
Kudos to Andrew Vachss.
If you want to know more about Vachss' Web site for his non-profit organization go to:
National Association to Protect Children